Welcome to Hauth's Family Taekwondo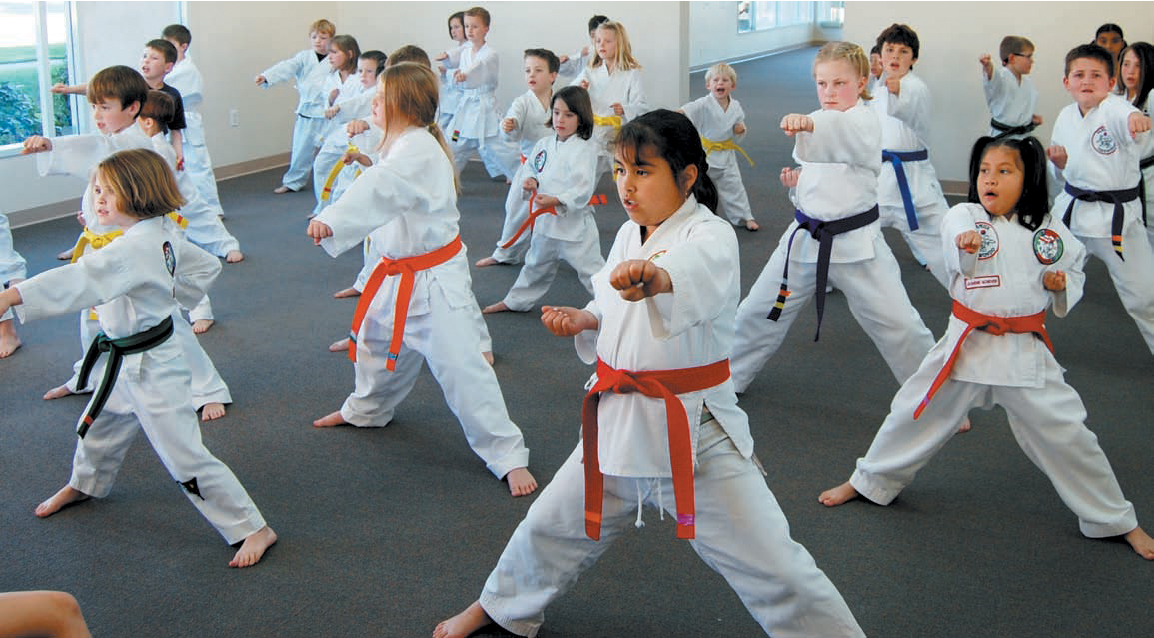 Family Taekwondo Since 1988

Convenient Schedules for Children and Adults
Open six days a week
Free introductory classes
Clean, safe environment
Certified instructors
No contracts to sign
And it's FUN!
Taekwondo for Kids
EVERY CHILD WINS! At HAUTH'S TAEKWONDO we have no bench sitters: every child wins because every child participates. All children progress individually at their own pace and are not judged against others. At HAUTH'S TAEKWONDO we believe every child is a winner. MORE >
Taekwondo for Adults
TAEKWONDO FOR MIND AND BODY: At HAUTH'S TAEKWONDO, you don't need to be a kid to enjoy the benefits of the discipline. TAEKWONDO training relieves stress, increases stamina, and helps you lose weight, gain confidence, improve coordination, and get in shape. TAEKWONDO challenges the entire body, developing balance, agility and poise. And it's a great way to spend time with your friends, spouse, and children when everyone trains together! MORE >
Hundreds of classes. Years of sweat. Countless bumps & bruises. One black belt.
Our Mission
Our goal is provide quality instruction in the traditional Korean style of the Martial Arts - Taekwondo - which means, literally translated, "The Way of the Hand and Foot".
What is Taekwondo?
More than simply a sport or means of self defense, Taekwondo is a way of life. Its ideals date back to ancient Confucians and Buddhists. These ideals include: Loyalty to country, Obedience to parents, Trustworthiness to friends, Respect toward teachers and elders, and Finishing what you begin.
Focus: A Key Benefit
Awareness of the mind and of the world around us -- focus -- is an central part of Taekwondo training. Students develop the ability to focus while learning the moves and routines, or forms, of Taekwondo. This skill carries over into everyday life, improving study and work habits, active listening ability, and self-protection skills. Awareness of oneself, of the world around us, and of harmony with nature are strongly emphasized in the study of Taekwondo.
Non-Violence
We emphasize to our students that violence is to be avoided in the face of conflict. The true student of Taekwondo will walk away from the taunts of a bully, rather than show him up with a kick or punch. We teach students to block and evade strikes, and to use fighting skills only as a last resort.
Mr. Chris Hauth
He enrolled in Taekwondo in Rancho Cordova, Ca in January 1982. He taught part time in Suisun City, Ca in 1984 and then moved to Santa Rosa, Ca in 1985 to manage a Taekwondo school. In January, 1987 Mr. Hauth opened his club in Healdsburg, Ca and then moved his school to Windsor, Ca in 1988. He has 37+ years of experience in the Martial Arts and along with his wife, Rhoda they have established a unique style of Family Taekwondo.
HAUTH'S FAMILY TAEKWONDO
8465 Old Redwood Hwy. Suite 230
Windsor, California
(707) 838-3644